ABOUT US
Pham Nghia's company motto is always the nutritional value and quality of each product to ensure good health for consumers.
Pham Nghia Food Joint Stock Company operates under the Startup model (2015) on the chain of farming, processing, distributing, and exporting aquatic products from bronze featherback fish such as:
Deboned Bronze Featherback Fish

Liu Sha Deboned Bronze Featherback Fish

Bronze Featherback Fish Cakes

Bronze Featherback Fish Balls

Bronze Featherback Fish Sausauge
Pham Nghia Food is certified for quality management systems in farming and production. The company's products are all quality announced at a specialized management agency before being circulated. The production process meets HACCP standards, farming areas meet VietGAP and GlobalGAP standards (2021).
PHAM NGHIA FOOD TEAM
This is a team of quintessential members of PHAM NGHIA FOOD, who have contributed to the process of improving the value of bronze featherback fish on the dining table.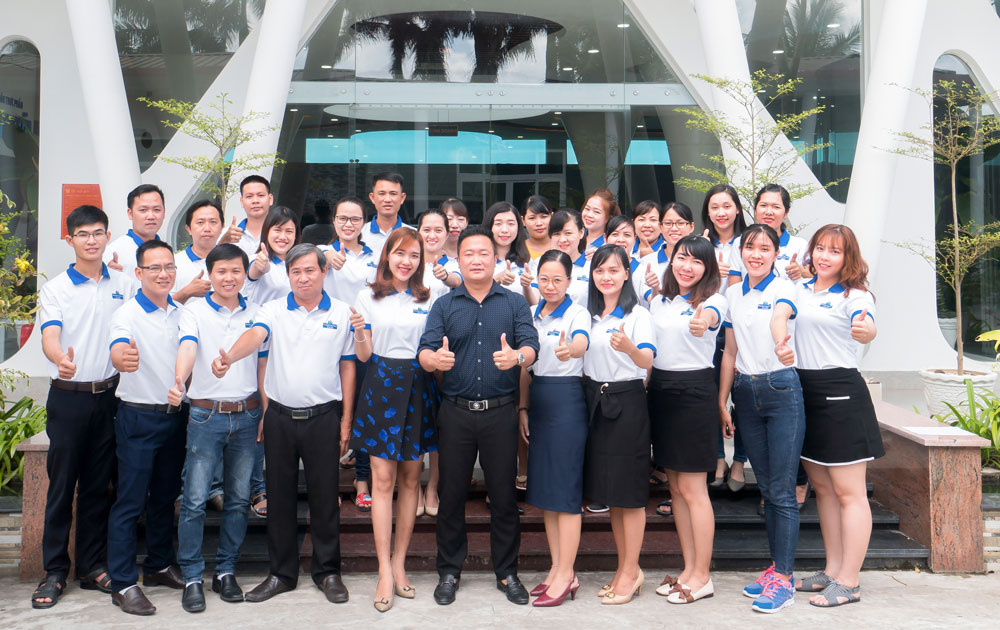 PHAM NGHIA FOOD's vision is to become a trusted food brand in terms of quality; to provide customers with safe, innovative, diverse, and convenient products; products with regional cultural characteristics.
Pham Nghia Food's mission is bring about social values via business operation. (Providing with safe and qualified food for customers, contributing to the country's growth through company navigation as well as corporate social responsibilities.)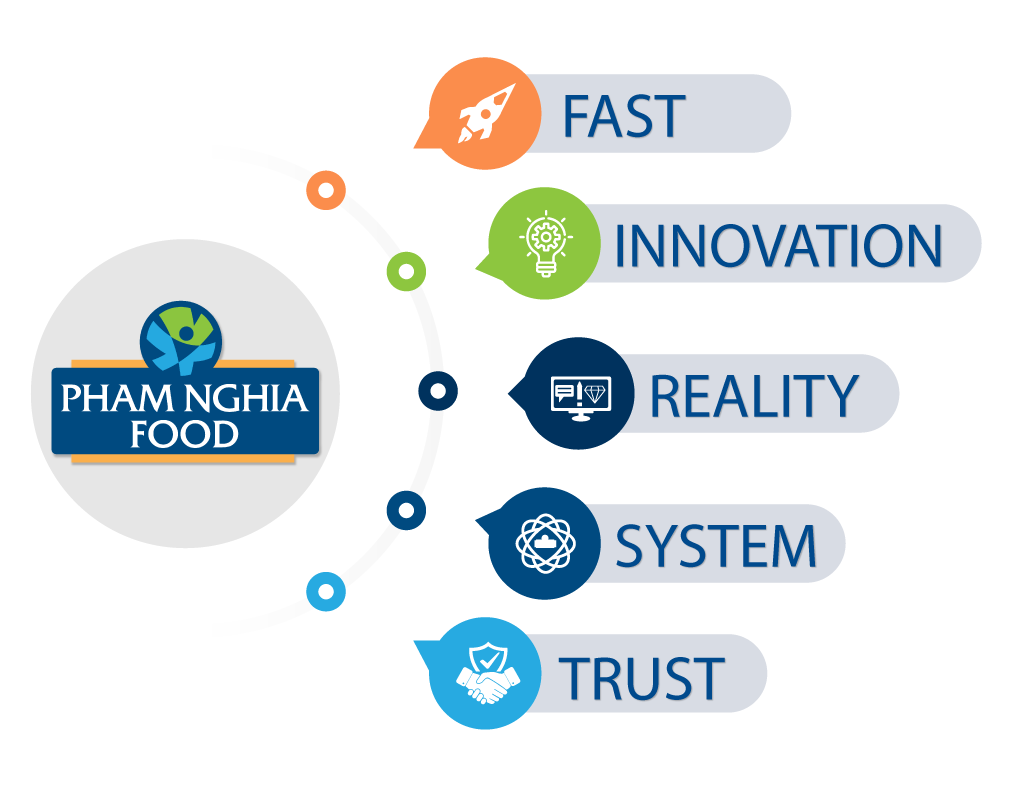 FAST

INNOVATION

REALITY

SYSTEM

TRUST
These are the core values that the Pham Nghia team strives for at all times. Pham Nghia's people must always consider this as a guideline for all of their actions in order for Pham Nghia Food to be successful.
PHOTOS OF ACTIVITY
Summary of images of company office, production processing factory, farming area and activities of Pham Nghia Food