ABOUT US
To Pham Nghia Food: nutrient content, quality of each product and consumer's health are
always our number one priority.
Pham Nghia food joint stock company operate according to startup model from 2015. We have a closed process from farm to fork that included farming, process, distributor, export fisheries products:
Deboned featherback fish

"Kim sa" deboned featherback fish

Featherback fish paste

Featherback fish balls
Pham Nghia Food JSC got full certificate for fish farming and production management. Every product are recognized by the National Agro-Forestry Quality Assurance Department-Brand 6 in Can Tho. We achieved VietGap certificate for fish pond area and HACCP certificate for Production Management Process.
PHAM NGHIA FOOD TEAM
This is the elite team of Pham Nghia Food whose are contributting to a cause – adding more value to our products on the meals.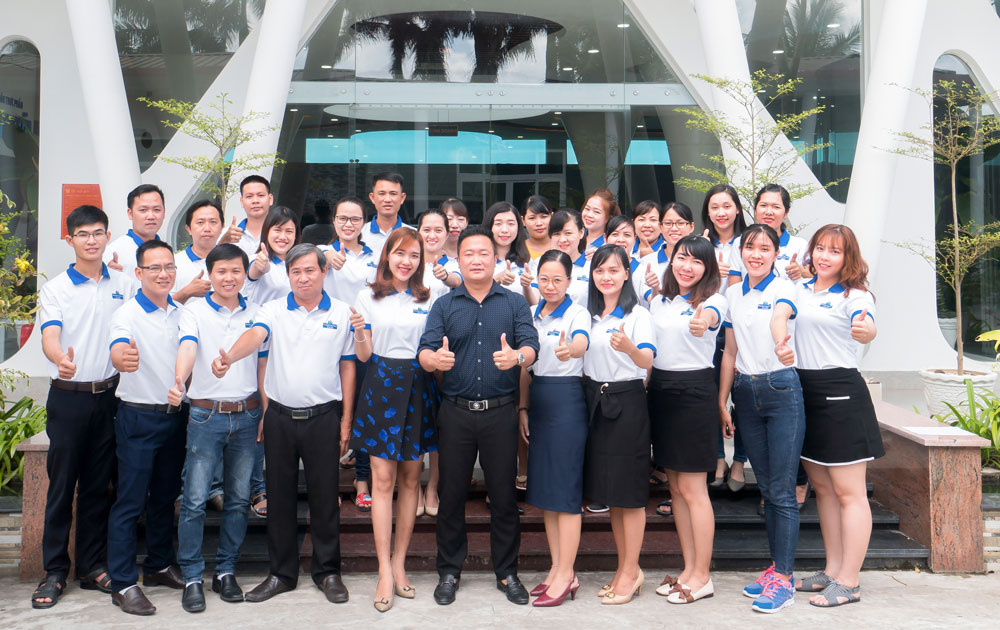 Pham Nghia Food's vision is become famous food brand trusted by consumers regarding to quality, safety, diversity, innovation and convenience. Our products become regional
Pham Nghia Food's mission is bring about social values via business operation. (Providing with safe and qualified food for customers, contributing to the country's growth through company navigation as well as corporate social responsibilities.)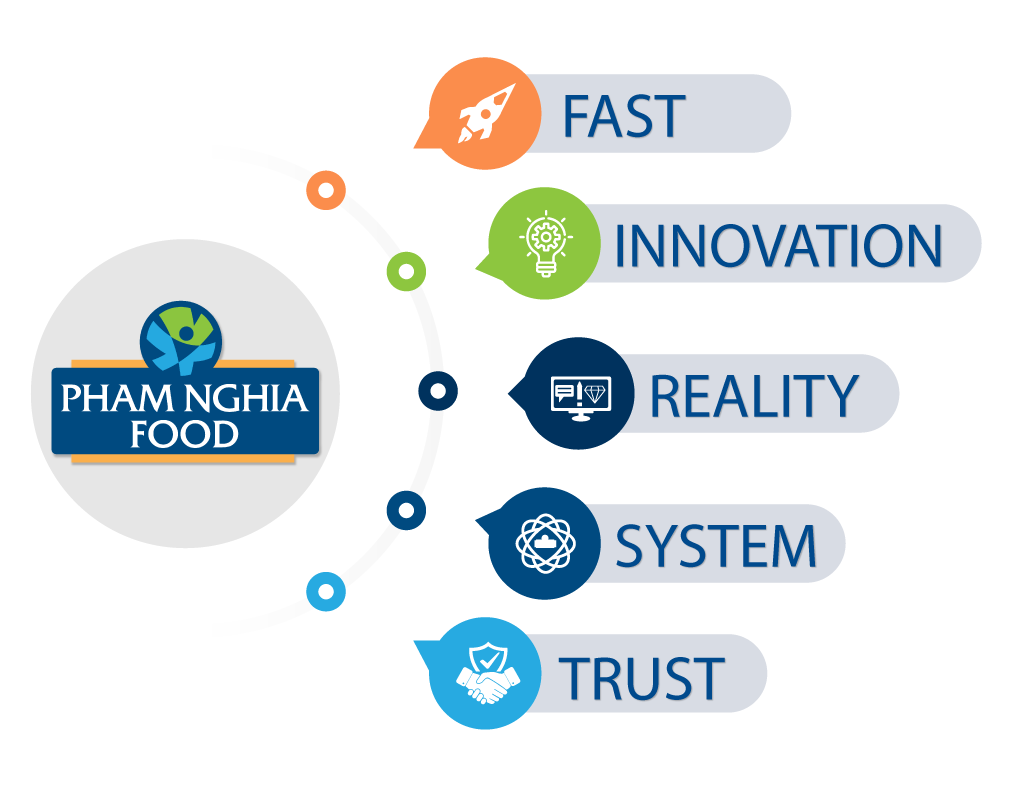 FAST

INNOVATION

REALITY

SYSTEM

TRUST
These are the core values ​​that Pham Nghia Food Group have gone for. And the commitment to bring customers over the years.
For Pham Nghia Food to make success, we view 5 core values are the best guide in actions.
PHOTOS OF ACTIVITY
Summary of images of company office, production processing factory, farming area and activities of Pham Nghia Food