CONQUERING THE DREAM OF IMPROVING THE QUALITY OF PHAM NGHIA BRONZE FEATHERBACK – "Hometown Specialties"
When it comes to the Mekong Delta, people often think of rich rice fields and luxuriant fruit gardens. But few people know that nature still "favors" this land with many precious products, including bronze featherback (Notopterus notopterus), freshwater fish with a long body, flat body, tough, crispy and delicious meat tasting sweet, and nutritious! But at that time, this "natural product" received little attention, but was only considered by Southwest Vietnamese people as one of the daily family dishes and did not have high economic value to exploit.
PHAM NGHIA FOOD's 5-year journey – From Pham Nghia Bronze Featherback
In 2015, Pham Nghia was born as a small handicraft production facility with only 20 employees and an area of ​​only 50m2. Provide local customers with better quality and variety of bronze featherback products with a production process that ensures food safety and hygiene.
Choose bronze featherback as the basis for sourcing by linking with the farming areas of bronze featherback, producing only 56-60 kg/day. The products are also quite simple, with the main ingredient being bronze featherback ​​fish, but there are only whole fish cakes and marinated debonded bronze featherback fish, so it has not met all the needs of the market. The scope of production and distribution of Pham Nghia bronze featherback is mainly in the districts of Can Tho. As for the supermarket channel, Pham Nghia bronze featherback has only been put into Metro supermarkets and no products have been exported.
And facing many other risks and challenges from the market: price competition with traditional markets as well as facing long-standing brands of bronze featherback products, getting to know customers with a new brand, building image from packaging, design to market approach,…
There is a folk saying that "fire tests gold, hardship tests the strengthen", Pham Nghia chooses to go "slowly but surely" with the desire to conquer customers with quality, safe and high nutritional value products. And from there, the journey to accompany Pham Nghia bronze featherback has begun!
Within a year, the name Pham Nghia bronze featherback fish cake gradually made its mark in Can Tho – The place where many desires and ambitions originate. We are known more, and more chosen by customers, and gradually assert ourselves through products from bronze featherback such as Pham Nghia bronze featherback fish cake, deboned bronze featherback, and marinated bronze featherback!
In 2017, marking a milestone of maturity on a long journey of accompanying this fish, Pham Nghia Food Joint Stock Company was officially born with a scale of more than 10.000 m2 and nearly 200 employees with a closed production process and operating capacity up to tens of tons/day. Opening up a new page full of hope for the dream of raising the "product" of the country's bronze featherback.
This is also the year Pham Nghia achieved many achievements thanks to our "companion" when we was honored to become the first enterprise to graduate and obtain the certification of the Vietnam – Korea Industrial Technology Incubator (KVIP) with the product Liu Sha deboned bronze featherback fish. Opening a potential new direction for the diversification of products from bronze featherback!
Conquering Pham Nghia's dream to raise bronze featherback after 5 years of development
Constantly learning and absorbing, Pham Nghia always tries to upgrade itself with modern production technology and equipment, we are proud to be the enterprise that won the title of safe food supply chain meeting HACCP standards in 2018 and continues to present day.
Besides, in parallel with modernizing equipment and maintaining the quality of supply, Pham Nghia boldly invested in developing farming areas that met VietGAP and GlobalGAP standards to close the production process from farming to feed to the table. With the desire to bring our customers the safest and best quality products!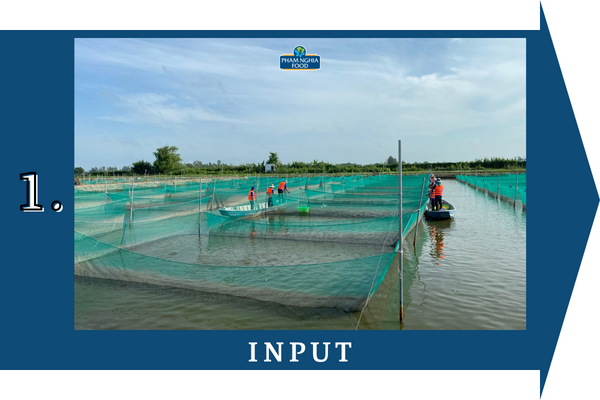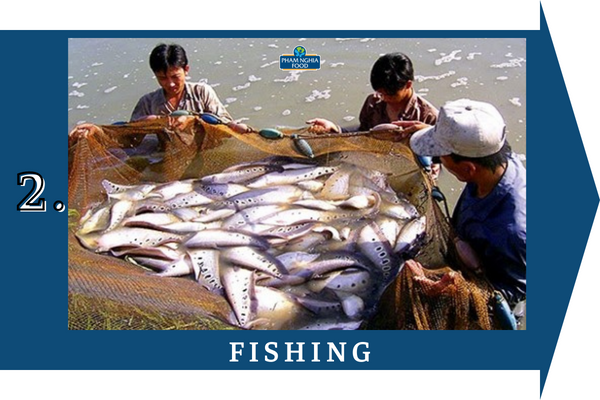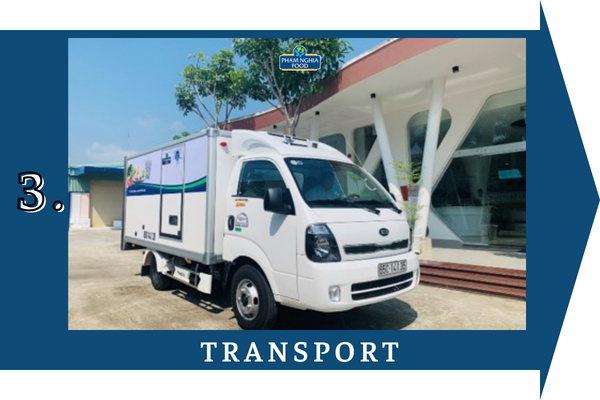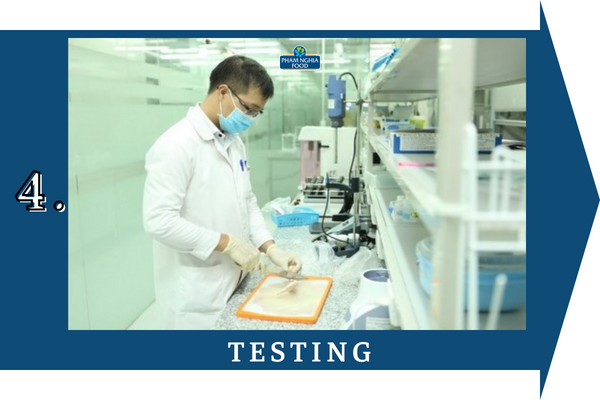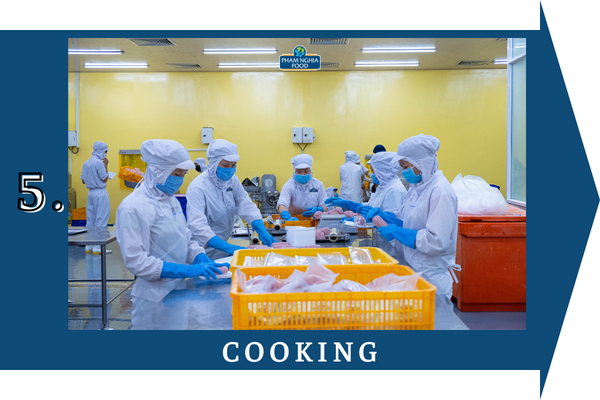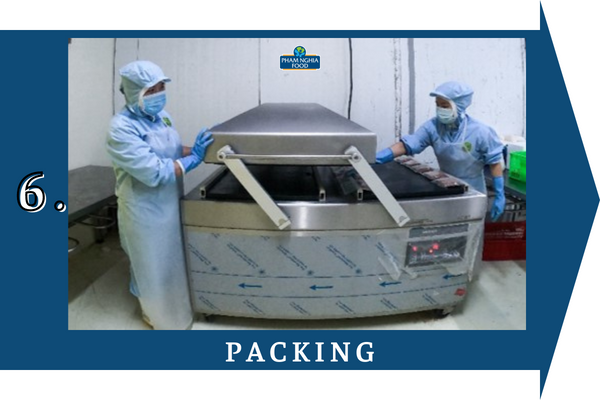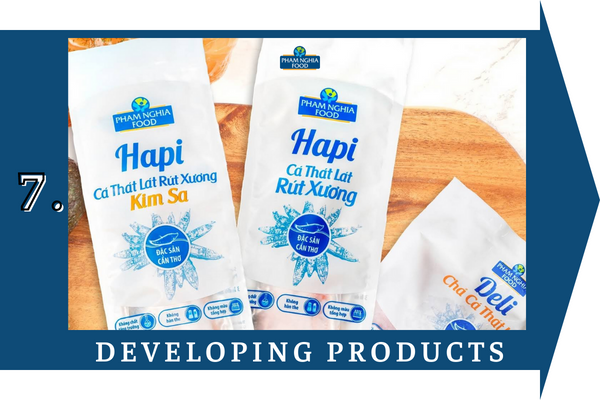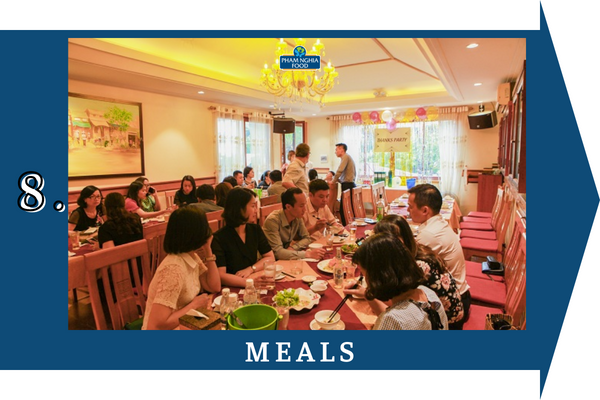 In just 5 years, from an unknown name, Pham Nghia has conquered the market with more than 25 product lines made from Pham Nghia bronze featherback: bronze featherback fish cakes, deboned bronze featherback, bronze featherback fish balls, Snail fried fish with lemongrass and chili flavor, bronze featherback sausage, xiao long bao,…
We are proud to be the leading brand in exploiting the value of bronze featherback – a specialty of our homeland. Bringing consumers a more diverse, fresh, and better-quality image of sliced fish!
Up to now, although it has covered most of the major supermarket chains across the country (AEON, CO.OP, GO, LOTTE Mart, …) and a network of distributors throughout 63 provinces and cities, as well as in many markets Internationally received (USA, Canada, Australia, Korea, Japan, Sweden,…) with more than 40 product lines of various types with the brand PHAM GIA FOOD, the name "Pham Nghia bronze featherback" is still always proud when we are called!
Because, without "bronze featherback", perhaps there would not be a complete Pham Nghia like today – a reputable and strong Pham Nghia with quality, convenient and nutritious products for customers from bronze featherback!
From the outstanding efforts and successes during the past time, PHAM NGHIA FOOD has obtained many certifications that help affirm the brand position such as:
Outstanding Agricultural Product Award 2017.
High-quality Vietnamese goods – Standard of Integration in 2019.
The first safe food supply chain product of the Western region.
Being the first and only enterprise to graduate and get the certification of the Vietnam – Korea Industrial Technology Incubator (KVIP).
Owning the only bronze featherback farming area in Vietnam that meets GlobalGAP standards.
For Pham Nghia, Bronze Featherback is not just a dish
For Pham Nghia, bronze featherback is not just a dish, a product, it contains an aspirational dream. It is a dream to bring home specialties to international friends and can proudly affirm: "Vietnam country are brocade with silk, and here is a specialty of bronze featherback with a delicious, delicate taste and the sweetness that no other place has!". Certainly, Pham Nghia has been and will continue the journey to conquer our own aspirational dream with "homeland specialty – bronze featherback"!