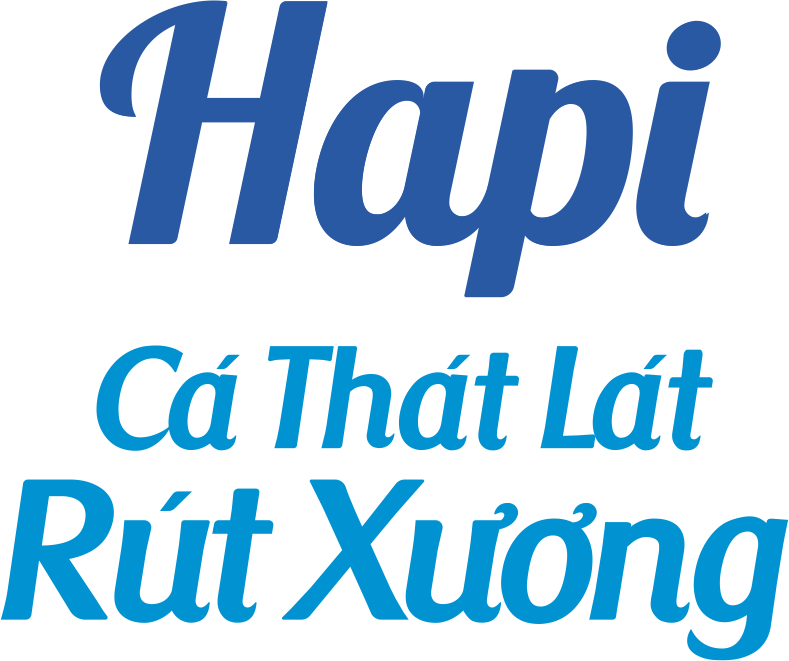 Hapi Deboned Featherback Fish
Debone Technique: Deboned Bronze Featherback fish of Pham Nghia Food uses a technique that filters and removes all of the bones inside the fish meat before processing it with delicious spices to create an innovative product that is extremely convenient and safe for people for using.
Deboned bronze featherback fish come in two varieties: standard and liu sha. Both types are available in three weights: 230g, 295g, and 500g.
Instructions: Keep the original packaging of Hapi Deboned Bronze Featherback, and defrost frozen products in water for about 15 minutes (or until completely defrosted).
Hapi Deboned Bronze Featherback Fish is prepared in a variety of ways, including steaming, frying, and many other unique dishes.
Deboned Bronze Featherback fish can be served with a variety of sauces, including salty or sweet and sour fish sauce, tamarind fish sauce, seafood green chili sauce, chili sauce, soy sauce, soot sauce, and so on.
Storage Instructions:
– Frozen items: Store at -18°C or in the freezer section.
– Fresh items: Store at -1°C to 4°C or in Cool refrigerator compartment.
Some typical dishes made from Deboned Bronze Featherback Fish such as: Fried Deboned Bronze Featherback with Lemongrass and Chili, roasted tamarind, tomato sauce, pineapple sauce, steamed broccoli and shiitake mushrooms, grilled in foil with green pepper, served with raw vegetables and rice paper….
Featherback fish can be found in clean ponds and rivers throughout the Central and Southern regions. Furthermore, Featherback fish is frequently used in family meal.

100g of Featherback contains the following calories:

– 84 kilocalories

– 17.5g protein

– 0.1 g carbohydrates

– 1.6 g Fat.

– Minerals and vitamins…

"Eggs and meat from Featherback fish contain quite high amounts of omega fatty acids," according to VUSTA – Vietnam Union of Science and Technology Associations. Arachidonic acid and eicosapentaenoic acid (EPA) made up 16.50 percent and 10.06 percent of total phospholipids, respectively. As a result, it can be considered a freshwater fish that is beneficial to health, particularly heart health.