PRODUCTS OF PREMIUM FLOSS – WELCOME TO THE YEAR 2023
PHAM NGHIA FOOD premium floss aims to provide consumers with nutrition, convenience, and safety. Premium Floss Combo was released in December 2021, with the goal of welcoming the new year 2023 with peace and prosperity!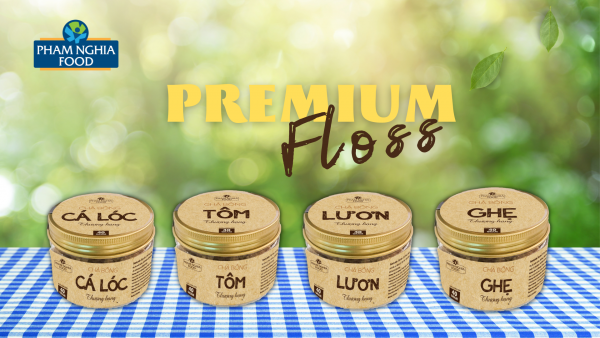 PHAM NGHIA FOOD offers four different kinds of premium floss: premium snakehead fish floss, premium shrimp floss, premium eel floss, and premium sentinel crab floss!
Premium Snakehead Fish Floss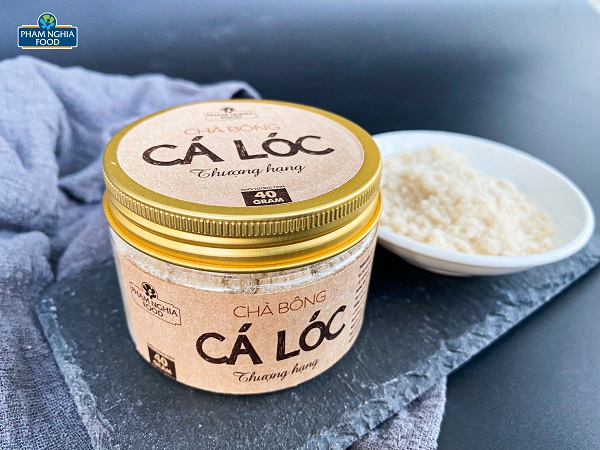 Snakehead Fish Floss, one of the most popular types of floss, is made from fresh snakehead fish meat that is selected from farming areas that meet farming standards and produced using HACCP safe processing lines.
The product is marinated using PHAM NGHIA FOOD's proprietary formula. Jars with sturdy lids are used for longer storage and flavor retention.
Snakehead Fish Floss has a high calcium content and is suitable for people of all ages. Especially for babies who are learning to eat and elderly people who are recovering from illness or want to change their taste.
Snakehead Fish Floss is also good with white porridge, bird's nest porridge, soup, soup, served with chilled bitter melon… Or as a very meaningful and useful gift.
Premium Shrimp Floss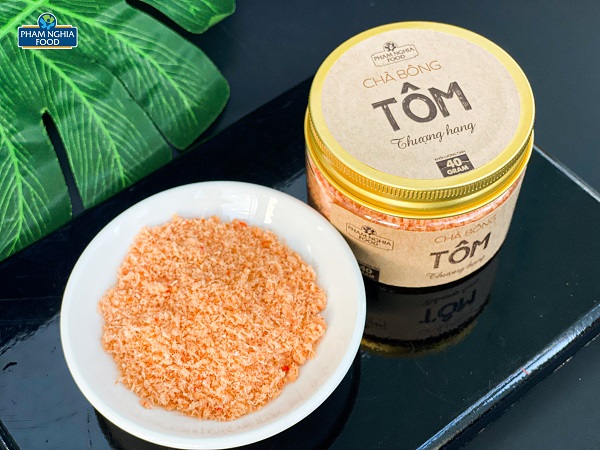 Shrimp Floss, which contains up to 91.1 percent shrimp meat, provides a lot of calcium and vitamin A for the body, helps strengthen bones, strengthens resistance, and is a delicious, convenient, and nutritious dish that every family needs.
Shrimp are sourced from conventional farming areas. Following the standard HACCP process, strict microbiological testing is performed before being put into production. The product is appealing not only because of its eye-catching packaging, but also because of its unique flavor and full retention of the nutritional ingredients in shrimp.
Shrimp Floss is eaten as a snack or combined with rice, porridge, bread, burnt rice, sticky rice, and other delectable foods. This is also an excellent idea for a meaningful and practical holiday gift.
Premium Eel Floss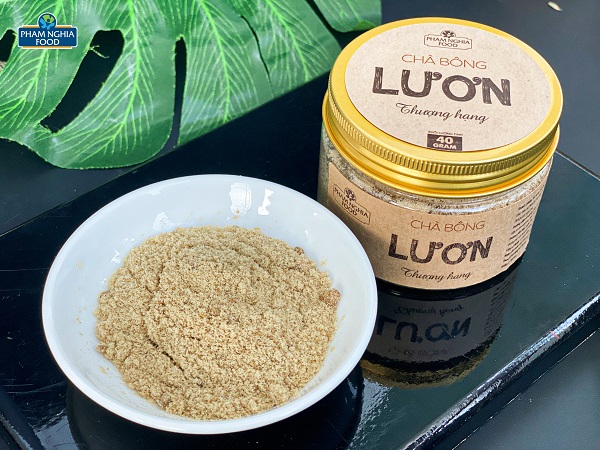 Eel Floss is unique and created in accordance with the international standard HACCP processing process, ensuring quality from input materials to production and finished products to the market.
The product is beautifully packaged with a sturdy lid, which helps to preserve the flavor of the dish for a longer period of time, and it has a shelf life of up to 12 months.
Eel Floss (92.4 percent eel meat) has a high nutritional value with vitamin A, calcium, and 18 amino acids that are beneficial to the body, and can be used with rice, sticky rice, porridge, burnt rice, bread,… or as a Tet holiday gift.
<
Premium Sentinel Crab Floss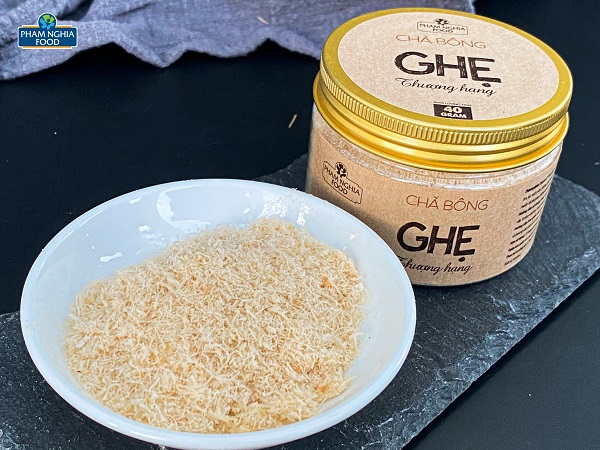 With 90.9 percent crab meat, Sentinel Crab Floss stands out and is unique due to the characteristic sweet taste of crabs and the exclusive marinade recipe from PHAM NGHIA FOOD, which helps to preserve the full freshness and nutrients. substances in the product.
The products are made using carefully selected raw materials and the standard HACCP process. It contains a lot of calcium, potassium, and folate, which helps to supplement the body's daily energy.
Sentinel Crab Floss is delicious as a snack or when combined with rice, porridge, bread, burnt rice, sticky rice, and other grains. Furthermore, the product is not only convenient for family use but also a meaningful and practical gift suggestion during the holidays, thanks to the outstanding and eye-catching packaging.
There are three standout features that make Premium Floss a must-have product for Tet 2022.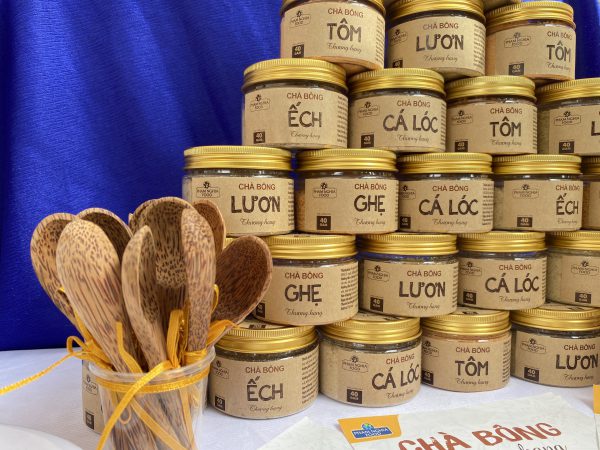 Isn't there a lot of good stuff packed into that pretty little floss? Here are three reasons why premium floss is a must-have item in every household!
Before being used in production, all materials are imported from high-quality farming areas and subjected to testing and microbiological treatment. Before it hits the market, each type of floss is sampled numerous times to find the perfect flavor. As a result, you can be assured of the quality and taste of each type of floss.
Design of an eco-friendly plastic jar that is compact and reusable, making it extremely convenient. The jar also has a screw cap to help keep the air tight, preserving the full flavor of the scrub and extending its shelf life (up to 12 months).
Packed in a luxurious and space-saving box combo. Very suitable as a gift for important occasions, especially the New Year in 2022.

When your hectic schedule leaves you with little time to prepare meals for your family, remember to stop by PHAM NGHIA FOOD! We will assist you in providing convenient, nutritious, and safe meals for the health of everyone!
Where can I purchase PHAM NGHIA FOOD premium floss?
Premium floss can be purchased in the following ways:
Hotline/ Zalo: 0939.312.612
Order through the fanpage: PHAM NGHIA FOOD
Leave contact information so that you can be contacted for advice: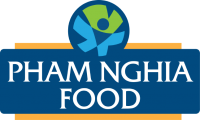 PHAM NGHIA FOOD JOINT STOCK COMPANY
Headquarter address:

79T Nguyen Van Quy, Phu Khanh, Phu Thu Ward, Cái Răng District, Can Tho City

Tel.:

02923 668 979

Hotline/Zalo: 0939.312.612
Email:

info@phamnghia.vn

Youtube:

Phạm Nghĩa Food JSC